A2C Mobile is the most secure way to do 2-Factor Authentication, and also the most cost-effective. By leveraging your employees' devices (BYOD), you can secure access to your applications for far less than traditional methods.
A2C Mobile's capabilities include:
Multi-Factor Authentication via Push
A2C Mobile can generate a secure push notification for a user to log into your portal or any application with Multi-Factor Authentication enabled.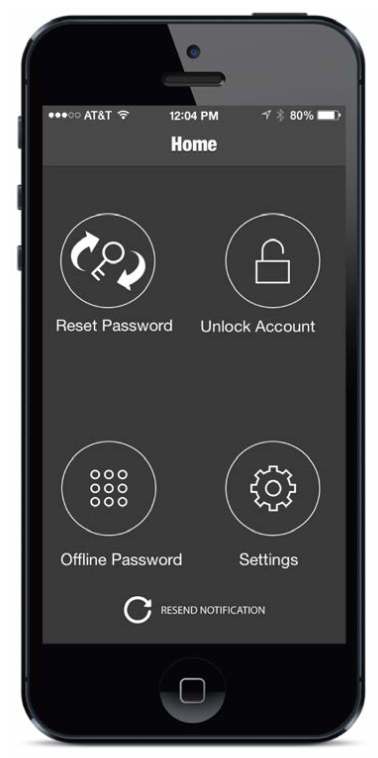 After entering a password, the user receives a push notification with information about the login attempt (the portal or application name, the date/time of the request, and the IP address and approximate location of the request), and they can approve or deny the access attempt. Users will also immediately know about fraudulent access attempts when they receive a push notification that they did not initiate.
Most industry compliance guidelines and requirements from HIPAA, HITECH, PCI, FIPS, NIST, and others require or highly recommend some form of Multi-Factor Authentication for remote access. Authentication using A2C Mobile is fast, convenient, and, most importantly, secure.
Offline Passcode
If a user needs to log into an application while offline (such as on an airplane), A2C Mobile can generate a one-time passcode (OTP) specific to the user and their device. The user simply enters the OTP at the login screen, and they are fully authenticated. This feature allows 2-factor authentication to be utilized in virtually any login situation, so users can always securely connect. With A2C Mobile, you can be confident that only authorized access to your systems and applications occurs no matter where that access originates from.
Password Reset
Your users can securely initiate and complete a password reset 24/7/365 from their mobile phone. Users no longer have to rely on contacting a help desk or IT support staff to change their password, saving your company money on support costs and increasing productivity. (40% of all help desk calls are to handle password-related issues!) And, because a mobile device with an authentication app can be thoroughly vetted and directly associated with a user's corporate account, IT can be assured that password reset attempts will not be unauthorized or fraudulent.
Account Unlock
If a user's account has been locked after too many failed login attempts, they can securely initiate and approve their own account unlock using A2C Mobile rather than using your IT staff's valuable time and resources.