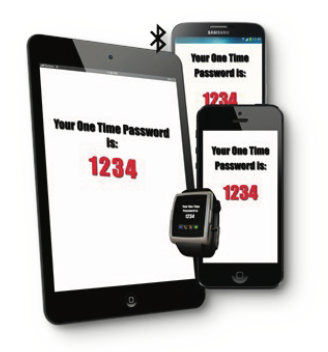 Multi-Factor Authentication enables your users to secure their logins and transactions via text, email, smartphone application, or phone calls.
Authen2cate has all of your requirements covered with options and flexibility to protect your critical and sensitive resources. Methods include secure push notifications, one-time passcodes (OTPs), PIN via email or SMS, hard or soft tokens, and certificates.
Need different types of Multi-Factor Authentication for different user groups or applications? Our solutions can address even the most complex of situations:
Single application
Cloud and On-premises applications
Administrative access
VPN access
PCI, SOX, HIPAA compliance
Any Device from Any Location
With devices getting smarter and more capable, accessing your applications securely must be a priority. Authen2cate can help you manage access to your network and your applications for virtually any device from inside and outside your internal network. We also implement risk-based authentication in our multi-factor solutions, which is the process of assessing risk during the authentication process based on factors such as the user's location, IP address, browser settings, and hundreds of other metrics. If the factors are not what is expected, Authen2cate will require additional steps during the authentication process to ensure the user is authorized to access the application.
If you want to secure on-the-go access or implement better identity management, the A2C Mobile app is for you. A2C Mobile is available on most major smartphone platforms, and lets users easily generate one-time passcodes without the cost and hassle of hardware tokens. iPhone, Android, and Windows Phone users can push login or transaction details to their phone, allowing for immediate, one-tap approval.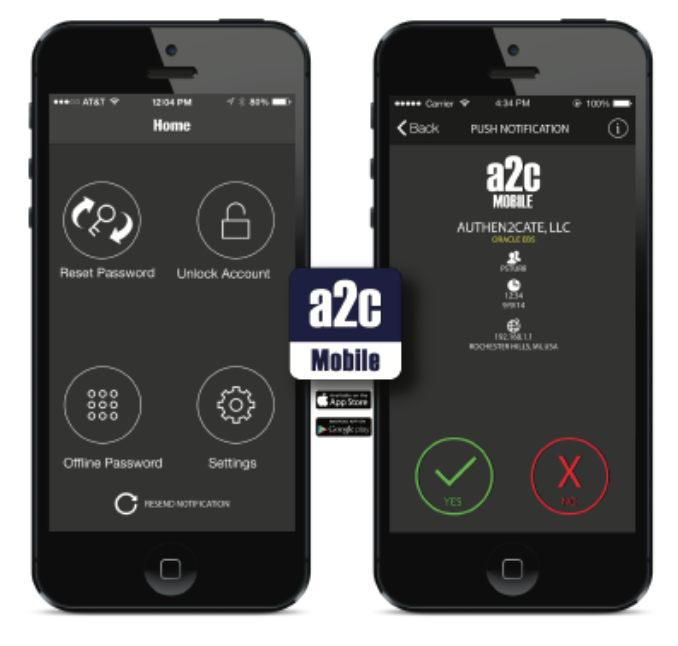 As technology evolves, users want, expect, and often require access to internal systems 24/7 from any location. A2C Mobile offers "True" 2-Factor Authentication, as well as advanced features like Password Reset, Account Unlock, and Offline Passcodes, all with fingerprint touch ID options.
Older devices such as basic cellphones and landlines are also fully supported. Authen2cate can send passcodes via text message or place a phone call; users just press a button on their keypad to execute the authentication process.