Authen2cate solves for challenges like large user bases, too many passwords, many mobile devices and increasing security costs with our K-12 solutions.
Securing identity in K–12 education IT environments in the education field are among the most challenging to manage. As education embraces web applications for online learning, grade ledgers, resource sharing, tuition payment, school lunch deposits, and more, IT staff members are faced with numerous issues: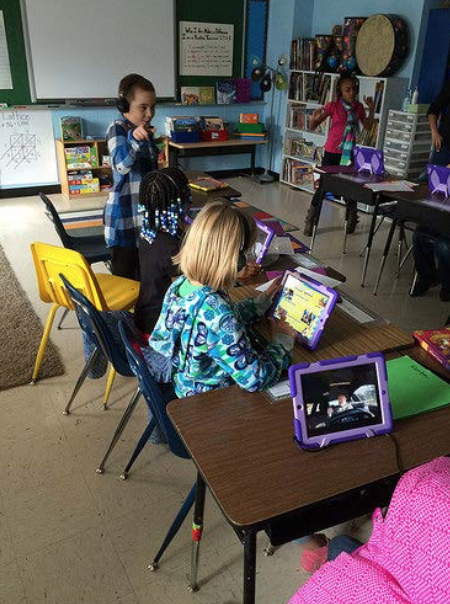 A large and frequently changing user base of students, parents, and faculty
Resources and applications that must be managed differently depending on the user group
Extensive user management for multiple unique accounts and passwords
Users get frustrated with all the passwords, and younger users often have trouble securely storing or remembering them all
IT support is overwhelmed with login issues and password reset requests
Student, faculty, and parent users access applications from different locations with different devices
Authen2cate has a simple and cost-effective Identity & Access Management (IAM) solution that will fix all of these problems and save your district money in the process.
Challenge: A Large & Fluid User Base
Each school year, a district has new students and teachers, students advancing grades, graduating seniors, and parents who need access to certain applications (such as those providing grade reports or tuition payments). Today, IT support has to individually allow or revoke access for every application for every user. But authen2cate's IAM solution solves the user management problem by streamlining the provisioning and de-provisioning of users. Simply create a new user in your directory and indicate their required applications with a checkbox, and the authen2cate solution will automatically create a new account and provision the user. The entire process takes less than 60 seconds. De-provisioning a user is just as easy, allowing you to almost instantly revoke access to any or all applications. Group settings can be established as well, so that adding a user to a group such as "Parents" or "High Schoolers" will automatically provision them for a subset of applications. Just think of the time your IT will department will save!
Challenge: Too Many Passwords
Authen2cate's Single Sign-On (SSO) component streamlines and secures the process of accessing all applications. A single username and password is used to securely authenticate a user to your district's customized SSO portal. Once they have been authenticated, the user may access any allowed application using the most secure authentication methods, eliminating other passwords altogether. A user just clicks on the icon and they are securely authenticated to their application account with the proper permission level. The need to insecurely store passwords on paper or spreadsheets is gone, and younger students who can't manage multiple passwords are in the clear with just a single password to remember.
Challenge: Growing Support Costs
Another major benefit of using authen2cate's solution is the huge reduction of help desk costs. Over 40% of all help desk calls or tickets are related to passwords, but our solution virtually eliminates password-related support calls. How much money would you save if today you handle 1,000 support tickets every month? With authen2cate's solution that number will drop to 600. With an average support ticket costing $25.00 to resolve, eliminating 400 tickets translates to a monthly saving of $10,000 for your school district!
Challenge: Mobility
Mobile devices are embedded into our day-to-day lives, and people expect easy access to the resources they need on the go. The a2c Mobile application makes this possible by providing push notifications for advanced 2-Factor Authentication, password reset, account unlock, and offline passcodes. Let your users connect securely without sacrificing convenience!
We talk to IT professionals in the education field daily and hear that their district lacks the resources, expertise, or financing to implement the improved IAM that they absolutely need. We can help with that, too: Authen2cate is a full-service IAM provider, which means we do all the work. We set up the SSO portal, integrate your applications, and provide ongoing support, all for a low per-user fee. If any of the challenges above will continue to plague your district throughout the schoolyear, now is the perfect time to implement authen2cate's IAM solution.